Free Online Password Recovery
The fastest way to get your forgotten password back
100 % free for a weak password recovery
Pay for complex passwords only
No need to download and install any software
Please upload the documents here.

Supported format: rar,zip,7z,excel,ppt,word,office and other files
Maximum file size: 100MB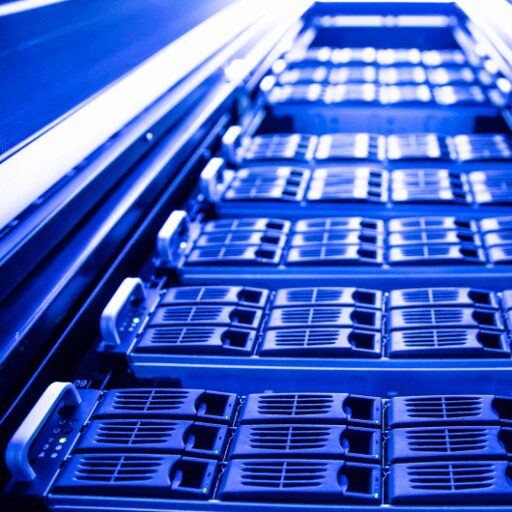 Chances of getting back your password
What is the possibility you will regain access to your lost password?
The possibility of your order being successful is determined by the type of order. Weak password recovery is quick and free; however, it has a low possibility of being recovered. On the other hand, recovery of a strong password can take up to 24 hours for completion but is usually always successful. Whereas password recovery has a 100% guaranteed success record for custom brute forces with a mask. Such passwords are always achievable with iFindPass.com.
Weak Password :
We recover weak passwords for you as a free gift. Using our computing cluster, we crack it for you within minutes. Although the possibility of your weak password being on our list is up to 22%, it is always worth a try!
Strong Password :
Why not take a chance with as much as an 81 percent chance of success? Yes. Your strong password has a much higher likelihood of being recovered with iFindPass.com. Even though the search time required can go up to 24 hours, it is usually worth the wait.
Brute Force Orders :
As long as you provide the correct password combination rules, we guarantee you a 100% success rate of your password recovery with brute force type orders. Brute force attacks may take a long time, Click here to learn how long a brute force attack will take.
Fundamental Benefits
Cloud Password Regain
Here's the fastest and easiest way to recover your password. You don't need any other software as this site suffices alone. All you have to do is upload your document and wait till you get your desired result. With a powerful group of computers, we do complex calculations within the shortest possible time.
Get Your Weak Password Recovered For Free
According to our statistics, we have been able to recover weak passwords up to 22% of the times. The good news is, no registration is needed to regain your weak passwords. We do it for you completely free of cost.
Pay Only For Successful Attempt
We offer weak password recovery for free. Along with this, there is no requirement for you to repay! You only have to pay for strong password retrieval and that too, only if it is a successful attempt.
Enjoy Free Tools On This Site
We offer you tools that might come in handy in your day-to-day life. You get to enjoy free utilities on our site, which include: Online Password Generator, Free PDF Password Unlocker, and Brute Force Calculator. Cloud Password Recovery
Here's how you can get your password back in the quickest and most convenient method possible. Being entirely sufficient, you do not need any other software once you have come to know about iFindPass.com.
All you have to do now is upload your document and wait for the results you want. To maximize your satisfaction, we make use of a specially designed cluster of powerful computers that perform complex collections in the shortest feasible time for you. As a result, no waiting for long periods anymore.
Get A Free Password Recovery Service For Your Weak Password.
Here's the good news for you. Recover as many weak passwords as you want for ABSOLUTELY no charge. No registration is needed; just head on to find your weak, long-lost password since we do it free of cost for you.
According to our statistics, we have been able to recover weak passwords up to 22% of the time. So why not see if you can get yours too?
Only Pay For A Successful Recovery
Along with other benefits, including FREE weak password recovery, there is no obligation for you to repay! What's more, you are only required to pay for the recovery of a strong password ONLY IF your effort to regain access to it is successful. In case of a failed attempt, you have no obligations!
Free Tools
Moreover, we provide you with entirely FREE tools that may be useful in your daily life. On iFindPass.com, you can utilize free resources such as a free tool to create easy to complex passwords, a specialized Brute Force Calculator, and free removal of your PDF file password.
What People Are Saying

iFindPass.com is a lifesaver. With this site, life has become miraculously easy. I no longer have to spend time worrying about losing any more of my passwords since this site helps me incredibly recover them within minutes. I have never been able to regain access to my PDF file using other password recovery software, but here I was able to do so quickly. Thanks to this fantastic site.
– Cynthia, US
This site deserves nothing but a five-star rating for sure. My deteriorating memory bothered me a great deal, especially when it came to passwords. Hats off to iFindPass.com for storing my important documents just as I needed. Additionally, the after-sales service is exceptional here. Highly Recommended!
– Floyd Stoller
Miracles within one click are possible at iFindPass.com only. Due to the conventional solutions offered here, I was able to regain my password super quick. It also helped me create a DVD for restoring my passwords on my Mac. All I know is, I haven't come across a more wonderful website to date! Superb.
– Adam Cheise
The best part about this site, besides the remarkable service, is no cluttered advertisements. It is worth being used every single time for its simplicity, smooth usage, and specific functions. Once you have come to the page, do not give it a second thought! Hands down to the best password recovery tool out there.
– Marina
3 steps to follow for Password Recovery
Step 1: Upload your document
Step 2: Wait for a few seconds/minutes
Step 3: Retrieved your lost password
FAQs
1. How Long Does The Password Recovery Process Take?
The duration of the entire password recovery process can take anywhere from a few minutes to up to 24 hours. The time the recovery process takes is determined by the type of password you are willing to recover.
However, if dealing with Brute force type orders, the required time is predominantly determined by the total number of possible variants specified separately. Also, the time taken can be dependent on the format of your document.
2. Is It Possible To Regain Access To My Lost Password For Free?
Yes! If you desire to crack a weak type of password, you can do so for absolutely free. We crack your not-so-strong passwords as a gift to you. On the other hand, you are required to pay for complex passwords but ONLY after your password has been regained successfully. If not, there is no obligation to pay!
When it comes to Brute force orders with a mask, such services must be paid for in advance, and refunds are impossible. Recover a password quickly with us.
3. What Are Formats Of Documents Supported At iFindPass?
iFindPass supports numerous formats, including MS Office, MS word and PDF files, and WinZip, RAR, docx, and 7z archives. All the mentioned formats are easily recoverable at our site notably, word passwords. However, some formats may not always be accepted by us.
In a case where your document is rejected due to formats, you are requested to send us a custom request. Otherwise, just follow the instructions by reading instructions on our page thoroughly to recover your password.